December! Holy Moly, like I say every month how the year is speeding by, and literally it has.  I actually turned the heater on today as winter has made it to AZ.
Have you ever heard of a Pop-Up Restaurant?  Well I am going to start a new kind of classes in my studio (not sure it will be a class in the mail yet)…called Pop-Up Class Series. These classes will be limited seating and a quick turn around for RSVP's.
The first one is going to be with the adorable Tin of Cards Kit. This class will be held in my studio on December 11 and seating is limited.
This is such a cute kit with the sweetest tin to the keep the tags in and use later when the tags are all used up.  If you don't live local and can't come to the class, no worries you can order this kit and have it shipped right to your door.
Plus the tags can be turned into quick and adorable Christmas cards too. (Notecards and cardstock sold separately). 
Earn Free Stamps and Shop Online: For your convenience, just click on any of the pictures below and you can shop online: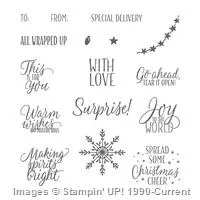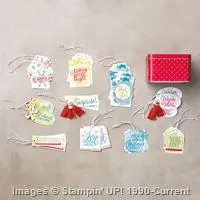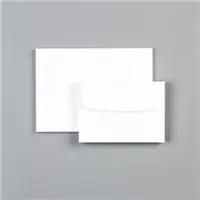 Make sure to sign up for my E-Newsletter (off in the right hand column there is a place) so you don't miss any class announcements.
Speaking of announcements!!!
I can't wait to see what is on the Year-End Closeouts List. How about you?
Details:
• Promotion period: December 1, 2016 – January 3, 2017
• All products (and discounts, if any) can be found in the Year-End Closeouts category of my online store.
• Year-end closeout items may be added to all order types: demonstrator, workshop, customer, and online.
• Clearance Rack items are only available while supplies last.
• Following the Year-End Closeouts promotion, some products may remain on the Clearance Rack; other items may be removed from the Clearance Rack to be added at another undetermined time.
• High-inventory items will only be discounted through January 3; beginning January 4, they will still be available, but at regular price.
• Retiring item availability will follow standard retiring item rules:
        • Retiring stamp sets are guaranteed available until December 21, after which they will be only available while supplies last.
        • Retiring accessories will only be available while supplies last.
        • Retiring items will only be available while supplies last. All retiring items will be discontinued after January 3.
        • Stampin' Up! will provide a list of retiring items in a sortable Excel file and a PDF.
          The files will be updated Monday through Friday at 4:00 PM (MT).
          Other Year-End Closeouts products and applicable discounts can be found in the online store.
• No minimum purchase is required to participate in Year-End Closeouts.
• Year-End Closeouts are eligible for Stampin' Rewards with qualifying orders.
• New demonstrators may add Year-End Closeouts items to their Starter Kit.
• Items and discounts may vary by market depending on inventory levels.
So exciting right?  Plus as a Demonstrator we can start pre-ordering from the Occasions catalog today too…oh and did you know that if you join my team starting today YOU can pick Occasions catalog items in your starter kit? What?? Yes you can!!
So today is just jam packed with excitement eh? Oh and it's not over yet…I am off to the hop…the blog hop to see what the other girls have done with our Christmas/New Years theme. Barb is next and I can't wait to see what she did.
If you get lost..here are the other hoppers.
Di         http://www.stampingwithdi.com   - you are here!
Barb    http://www.beelinestamping.com
Ellie     http://www.elstamper.blogspot.com
Mary   http://www.doggandponyshow.blogspot.com
Have an awesome Thursday and thanks for stopping in.